Social media marketing is an important element of digital marketing service as it has numerous business benefits. The concept has ushered a revolution in digital marketing platforms due to its prominence. Hiring a social media marketing agency is vital because it will change the way companies communicate with their target market.
As we know, social media has become an integral part of our daily lives. Social media is an effective tool to increase a brand's marketing strategies. You can use various social media platforms to directly interact with your audiences because it strengthens the client-customer relationship.
Social media marketing is a process of developing and sharing content on social media platforms to meet promotional objectives. This practice facilitates the uploading of text/image updates or other content because it maximizes audience interaction. In the past few years, social media marketing has been progressing significantly. This has led to an increase in the establishment of social media campaigns and influencer marketing.
Benefits of Social Media Marketing for Your Business
Boosting Sales
Social media is a powerful tool for business conversions. It is the most recommended types of digital marketing because your firm will have more opportunities to convert potential customers into actual customers. Hence, social media advertising and campaigns can increase the business visibility that comes with being on social channels. Businesses can benefit greatly from the use of social media in marketing.
Brand Recognition
Brand recognition is an important marketing tool because it helps to gain company goals. Recognition of brand is important because people prefer to buy brands with which they are already familiar. Social media contribute to developing a simple and successful brand. Social media marketing allows you to get your brand in front of people far more rapidly and readily. A reputed brand name can bring more business revenues.
Gaining Marketplace Insights
Gaining market knowledge is one of the most important advantages of social media. There is no better method to learn what your customers believe. Being active on a social media platform allows you to learn about your clients' interests and opinions. Social media advertising and campaign are some of the most useful research tools you can use. Social media helps to examine your customers' demographics and thus, you may gain a comprehensive understanding of who your customers are. Thereon, you can sell your products or services accordingly.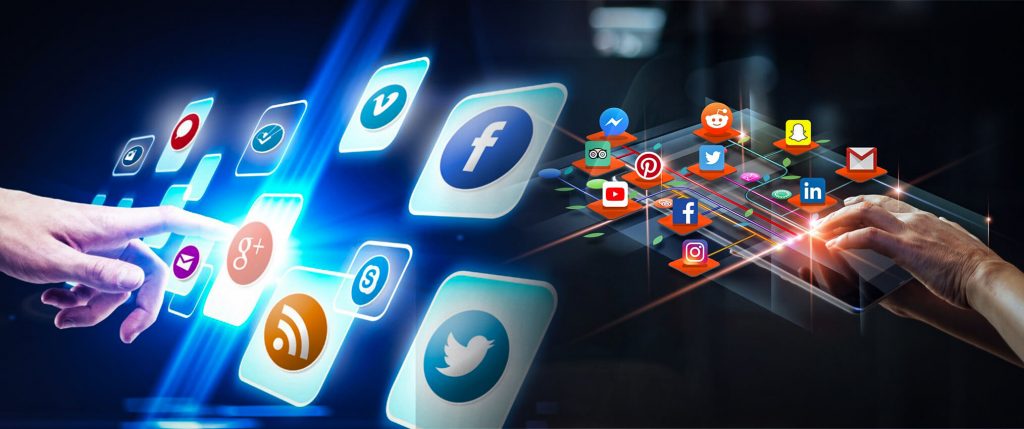 Improved Customer Retention
Social media have emerged to be the best networking and interaction tool. Giving your company a voice on these channels is crucial for nurturing it. When customers post comments on your pages, they prefer to receive a personalized response rather than an automated response. Customers become more loyal when you communicate with them on social media. Genuine customers will also spread the name of your business via social media circles and groups. Social media marketing helps a firm to send out personalized messages to customers.
Boosting Brand Authority
Brand loyalty is an important factor in establishing your firm's authority. But, remember, everything depends on communication. Customers believe you are more reputable when they see your firm on social media. When you respond to customers and create original materials, it contributes to higher customer happiness. Regular interaction with customers demonstrates that your organization appreciates customer happiness and is available to address any questions they may have. Customers who are happy with a product or service are anxious to tell others about it, and they commonly do so through social media. Social media influencer marketing agencies will boost brand loyalty and authority.
Conveying Brand Story
Sharing your brand's mission and stories on social media is a great method to acquire sales and reputation. Effective stories can have a big impact on your company's image. They can be basic or sophisticated, depending on what you think will work best. Tell stories about how your product or service has helped people. If they provide you with great comments, be sure to pass it on! It will send out the word that your product is good enough for someone to give it a thumbs up.
Conclusion
A social media marketing agency will initially create a campaign plan because it is important to consider your goals. With nearly 3.5 billion individuals accessing social media around the world, businesses have jumped on board in a big way. This gives them the ability to put their products or services in front of hundreds of consumers at once.
HashEngines is a reputed digital marketing agency, specialized in offering SMM services. We make the best use of social media to promote your business. For further details, drop us an email at info@hashengines.com